ETHICAL . SUSTAINABLE . PROVENANCE
Pure South Dining has forged a reputation for offering a beautiful dining experience based on stunning produce from King Island, Flinders Island and Tasmania since 2004.
Executive chef david hall and his team are inspired by the fresh ingredients that arrive daily at our kitchen from farmers, fisherman & artisan producers in Tasmania, king island & flinders island.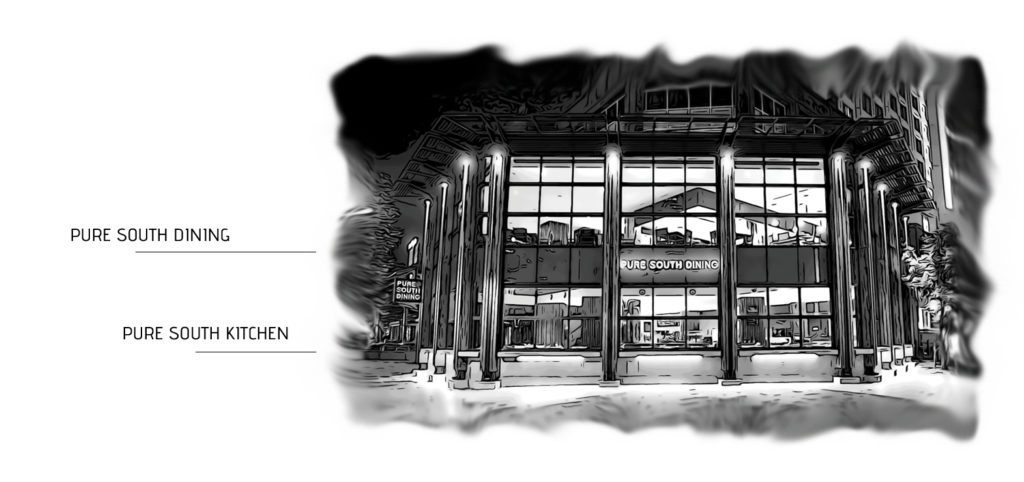 Modern bistro & bar with an Italian accent.
Huge windows open to Melbourne river boardwalk.
Australia has not had such an iconic people-watching spot since
The famous 'bird watcher's bar' in 1980's surfers paradise.
Open 7 Days
MORNING | DAY | NIGHT | DRINKS
Offering a beautiful dining experience based on stunning produce from King Island, Flinders Island and Tasmania since 2004.
Relaxed fine dining
RESTAURANT | PRIVATE DINING | EVENTS | WEDDINGS
Enjoy exploring our venue!
We can trace our world class produce to ethical farmers, fishermen and artisan producers, in Tasmania, King Island
and Flinders Island, who all enjoy the luxury of the cleanest seas, the lushest fields and most pristine air measured on the planet.
Our ethos is reinforced with regular visits to the apple isle to meet with these farmers and producers, people we know by
name and call our friends, and by taking the time to discover their stories where we share a common philosophy.
We choose products that have been farmed in an ethical manner using methods that nourish the animals and the environment. Our suppliers speak the truth about how their food is grown from one season to another and seek to continually improve. Ethical farming is principally about animal welfare and respect for the land; treating livestock as animals .. not numbers.
We believe food should be produced, processed and eaten in ways that provide social benefits. It should contribute to thriving local economies, that create good jobs and secure livelihoods. It should enhance the health and variety of both plants and animals, protect natural resources such as water and soil, and help to tackle climate change.
We think food tastes better when you know where it comes from. Pure South Dining continues the practice we started over 17 years ago of seeking out, supporting and building close relationships with small, specialist growers and producers. It helps you trace what's on your plate back to its place of origin and understand how it has been grown and harvested. It gives you the confidence to know what you are eating.